Thanks!
We got your message and will be in touch as soon as possible.
Nice to meet you!
We'd love to hear more about you and your ideas.
From humdrum to hell yes.
Payroll is boring, right? Well, normally—but it doesn't have to be.
Ascender provides cutting-edge technology to deliver easy-to-configure human capital management solutions. They're a pretty big deal in Asia Pacific, so we were really excited when they asked us to create the interface for their new, integrated payroll and e-learning system.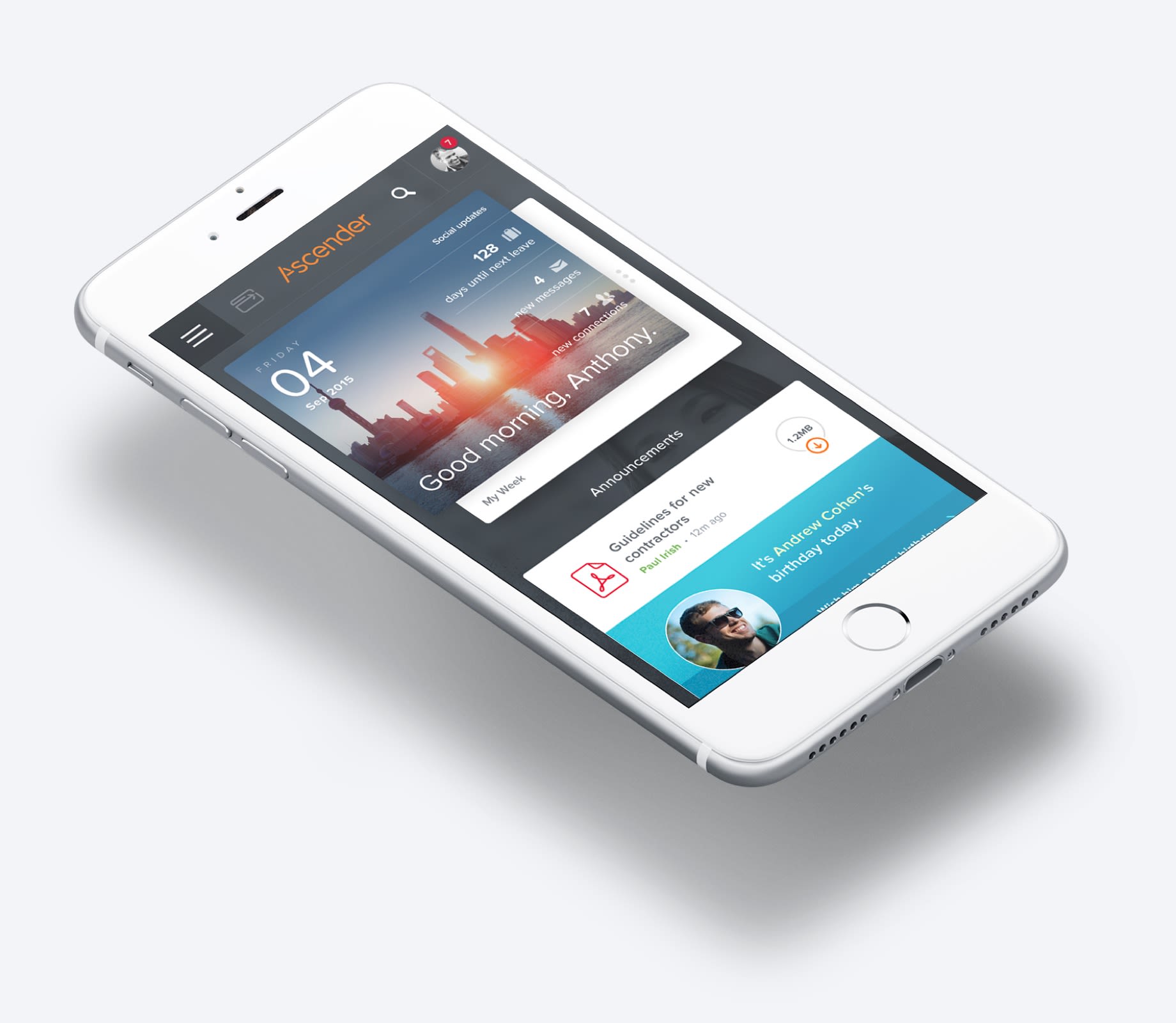 The more you know
The design was directed by research, and Ascender invested heavily in this essential first step. They engaged researchers to travel the world, interviewing staff to see how they were using the software, what they were looking for, and what could be improved. This data deeply informed the user experience design.
The unique challenge for us was to take something people didn't really enjoy – payroll – and make it gratifying. So we crafted their responsive dashboard to be beautiful, functional, and a joy to use.
Dashboard modules - light variation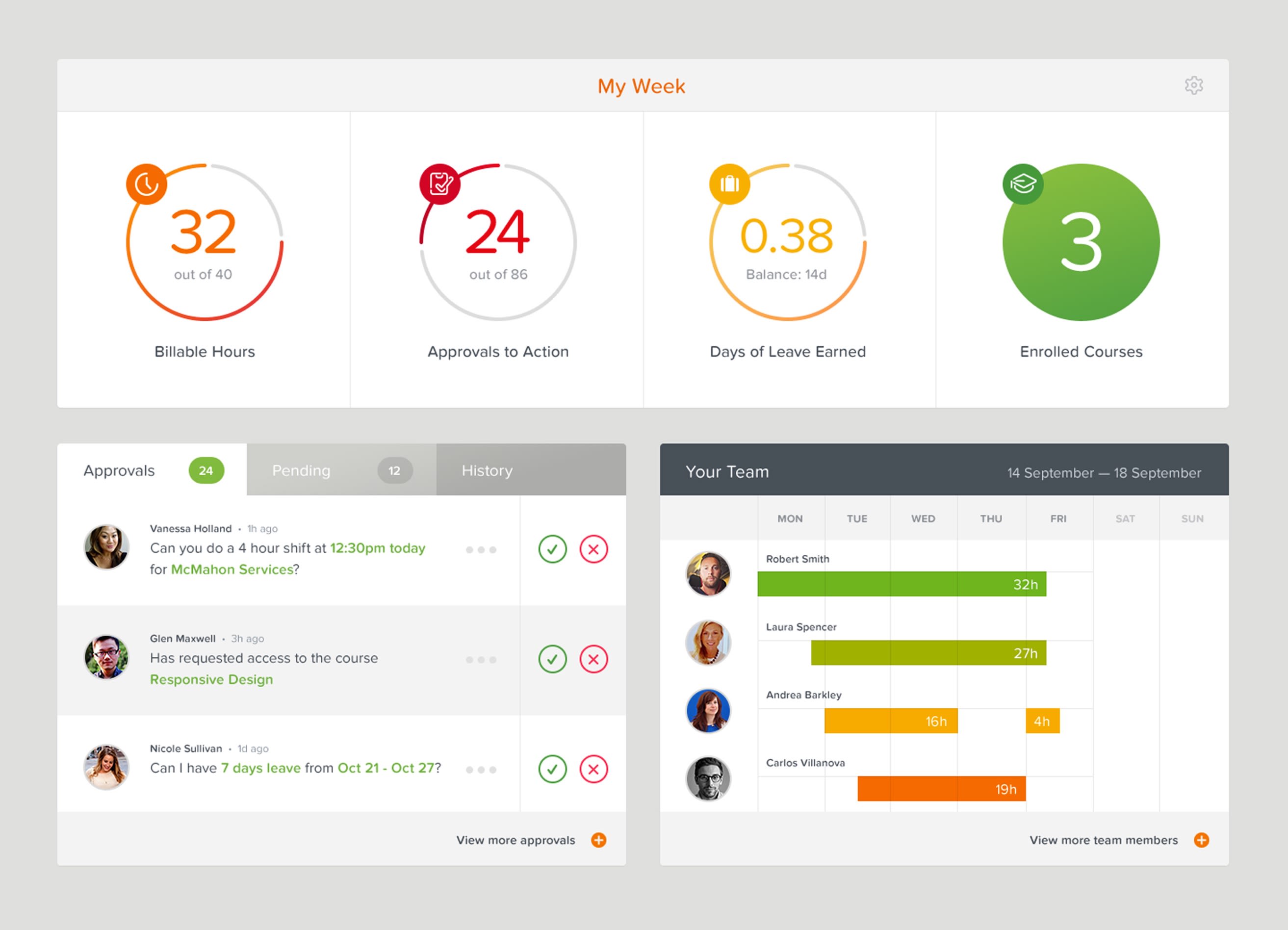 Drawing on detailed research, we considered every aspect that would make people want to use the site, and then crafted it in phases. The end result is a payroll and e-learning hub for staff that provides news and updates, as well as discussion forums and a number of other useful resources. Users can log on to see timesheets, payslips, work schedules, available training courses, entitlements and more, while administrators can see and approve requests.
The app is designed so that the more a person uses it, the more data they get on themselves, and the more personalised the information becomes.
Flexible dashboard configurations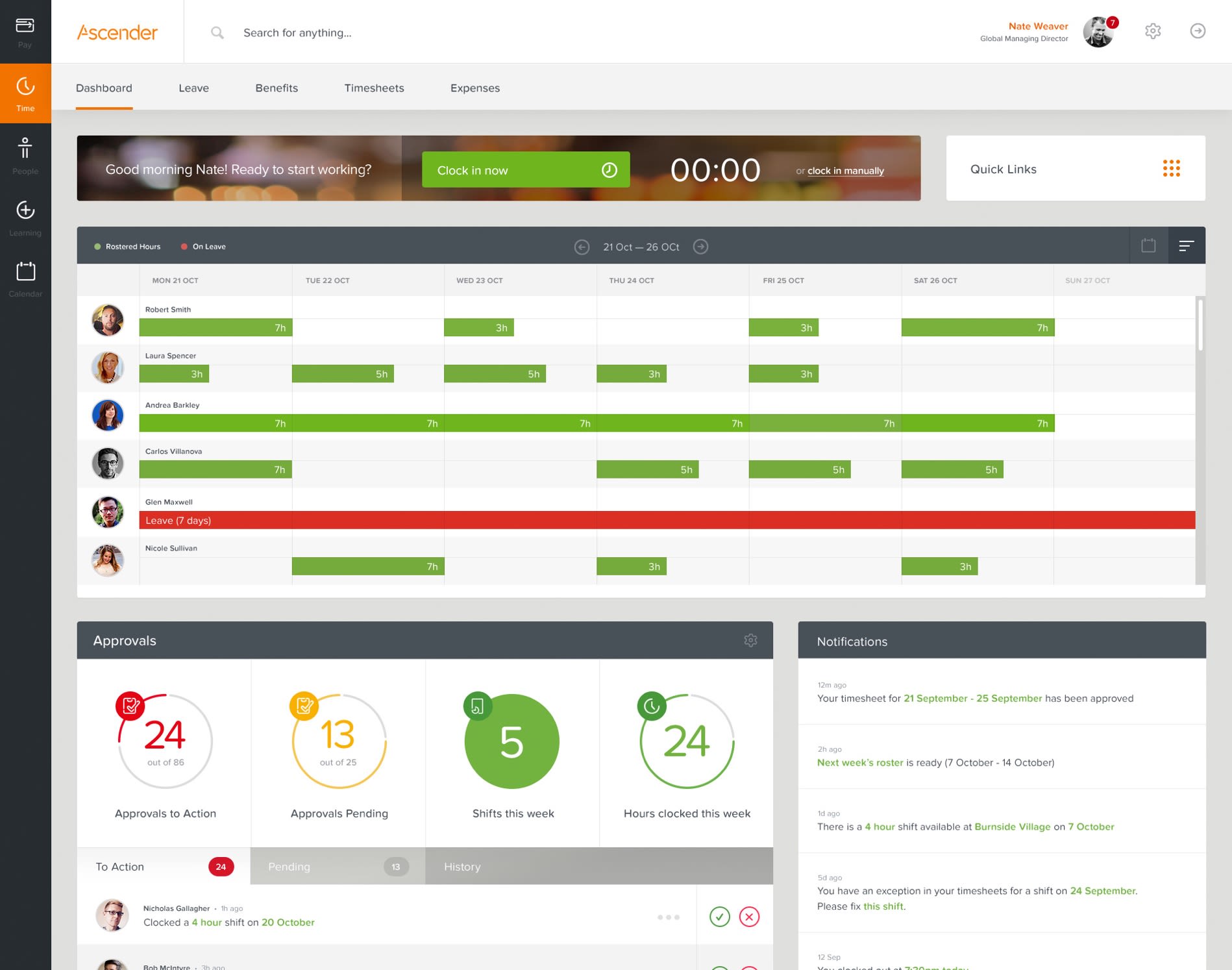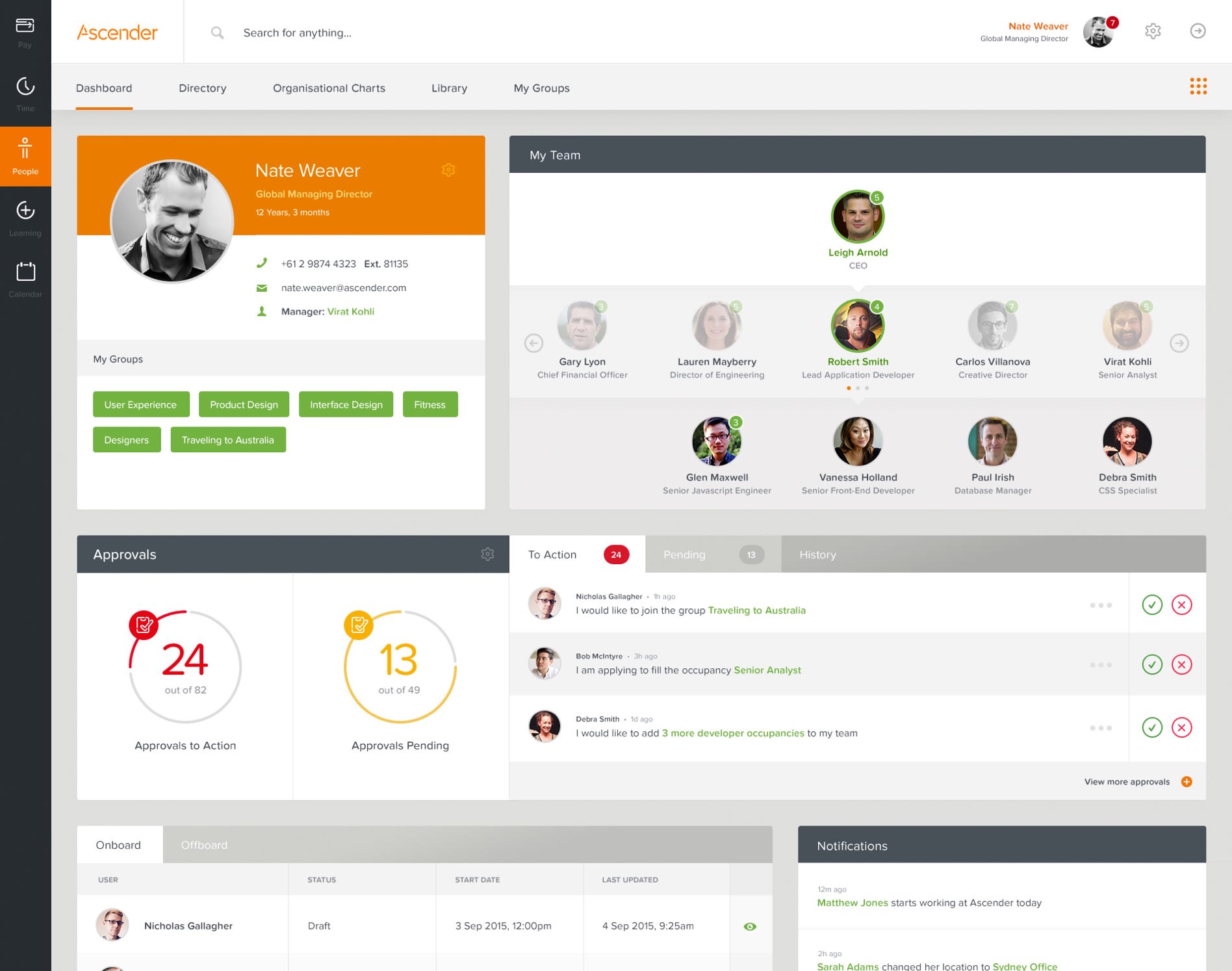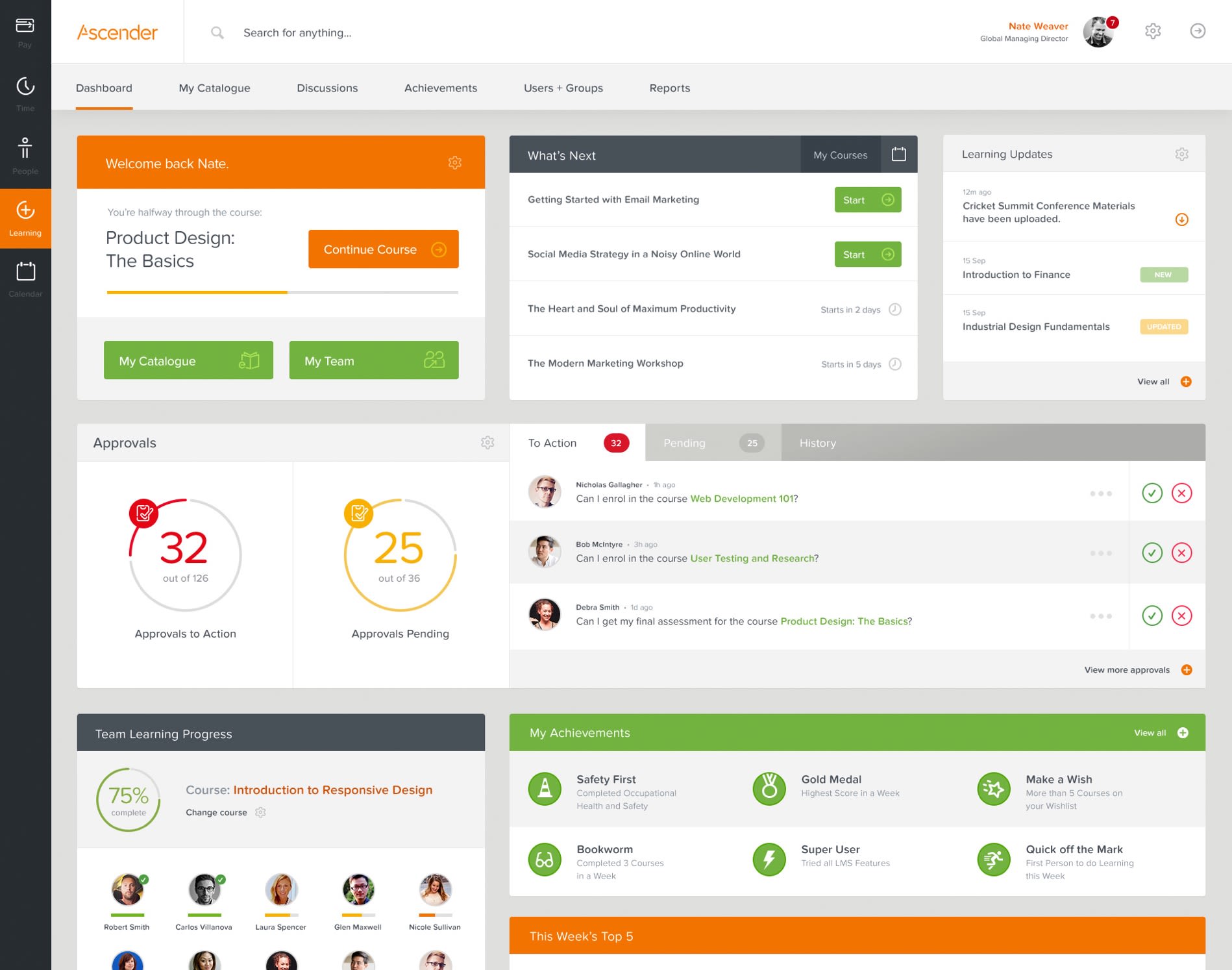 Together with Ascender, we are working towards changing workplace culture. Our goal is to make the experience of performing essential tasks online a truly rewarding one.
Think we might be a good fit for your project?