Thanks!
We got your message and will be in touch as soon as possible.
Nice to meet you!
We'd love to hear more about you and your ideas.
08 Jan 21
|
New Site
Johnston Grocke branding and website
'Roundup' is the collection of key stuff we've either been reading, discussing or working on during the month at Avenue.
We are so proud to have worked with Johnston Grocke on the design of their new branding and website development!
Their team of financial experts are as passionate about your financial planning as we are about web design

The branding and website design and development process was great from start to end, and we're grateful to the Johnston Grocke team for their belief in us and the work they put in to ensuring the site was a success.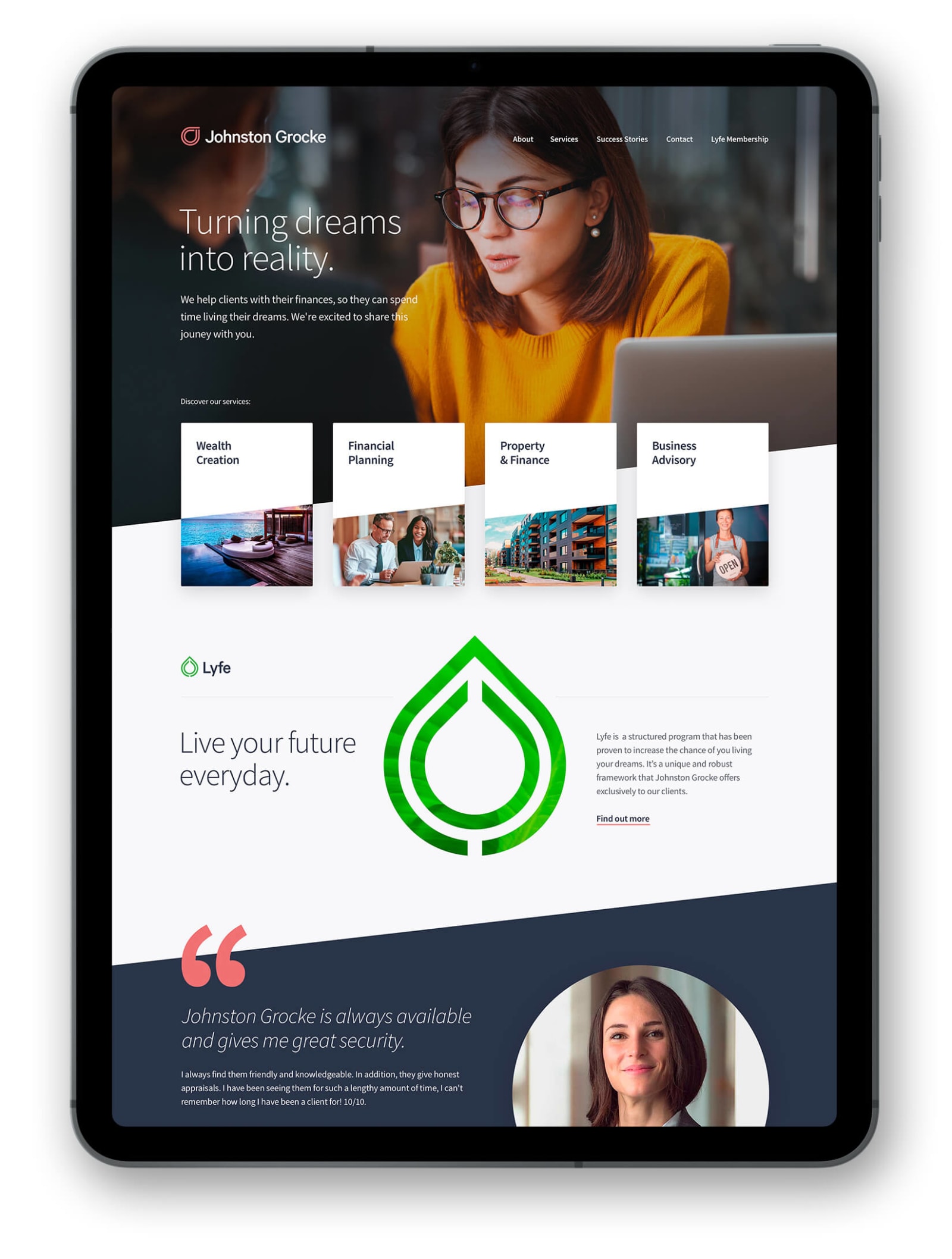 You can check out the new website here
https://www.johnstongrocke.com.au/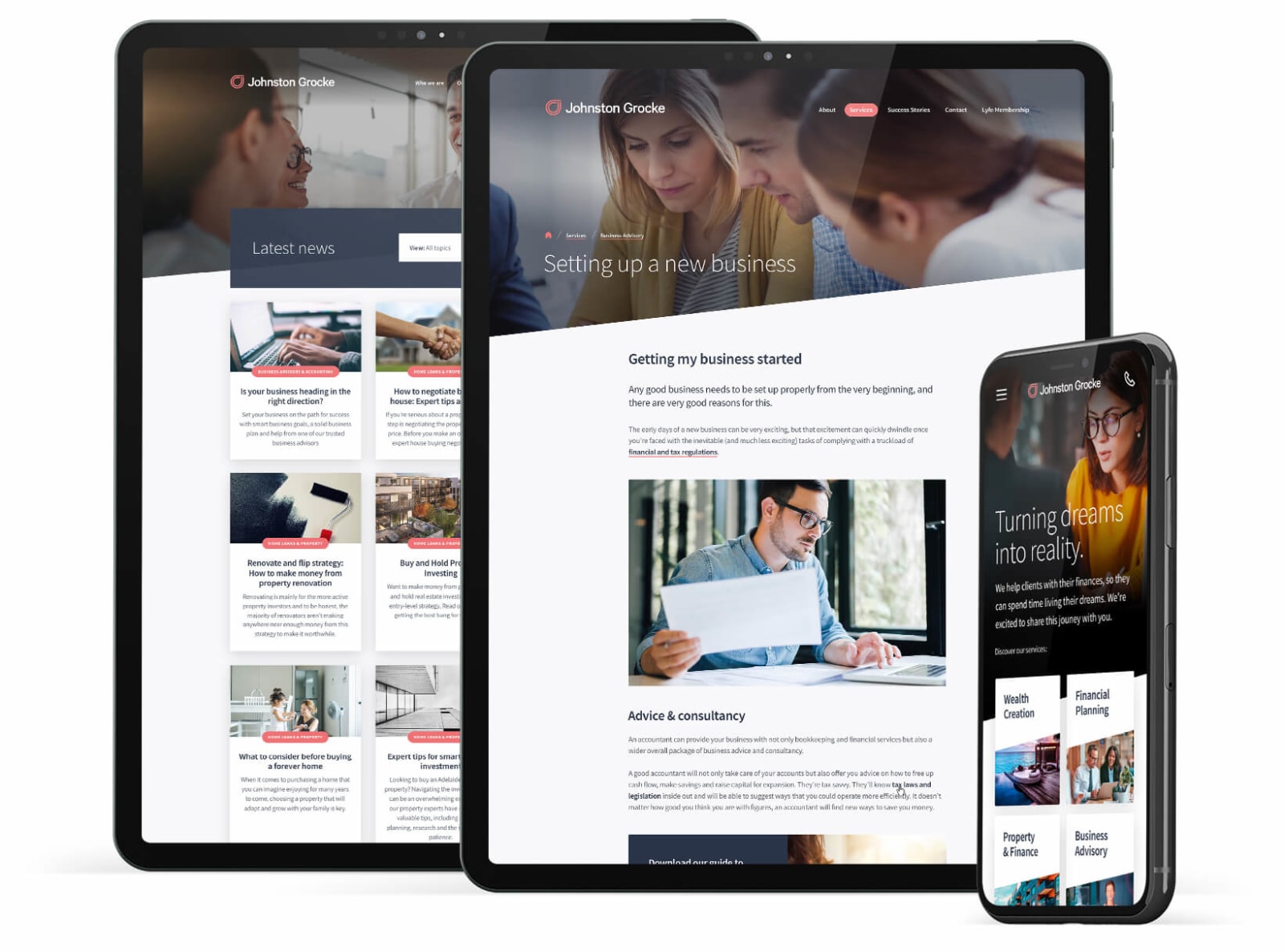 Think we might be a good fit for your project?